Become the best crypto-assets investor with Caspian
In the world of traditional finance, there are many tools and platforms to operate more efficiently in this sector, allowing users, customers, traders, and investors, to squeeze a juicy profit from their work.
Although the traditional market is currently growing at a good pace, the world of digital assets has no comparison, its growth is incredible and unstoppable, which is why new tools are necessary to manage crypto-assets successfully, in a way that we can see more profits of these.

The problem
The crypto-world can be something complex and cumbersome, even for people with time knowing it. More than 200 exchanges, an immense variety of cryptocurrencies, a multitude of terms, new regulations in this sector, a large amount of data to handle, in short, a huge barrier to entry.
This is unfortunate since large amounts of capital –coming from institutions– do not come into play due to the distrust and difficulty of working in this new sector. In a decentralized world within a centralized one, complying with regulations and legislation can be somewhat difficult.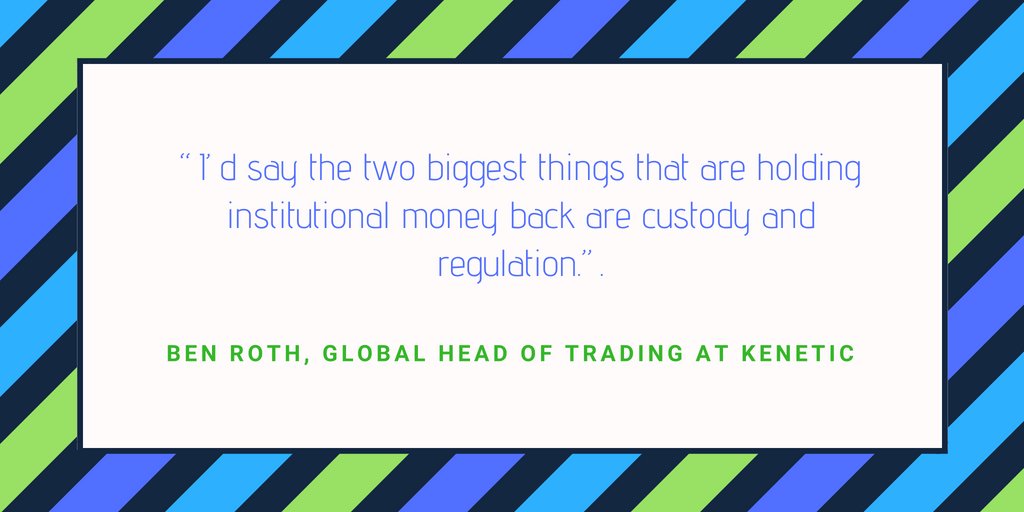 When you are an institutional investor -or is required for other reasons-, it is necessary to collect an important amount of data to be able to make reports, analyzes, and predictions, this can be very complicated when working with various exchanges and crypto-assets, in addition, to be aware of all the indicators, you would have to look at a lot of exchanges at the same time, something very difficult, therefore, a large amount of unnecessary work would be necessary.
So much data to handle, greatly complicate the registration of transactions, which generates problems and inconveniences. That is why currently, it is difficult to manage the financial objectives of a portfolio since there is no single platform to trade all the crypto-assets.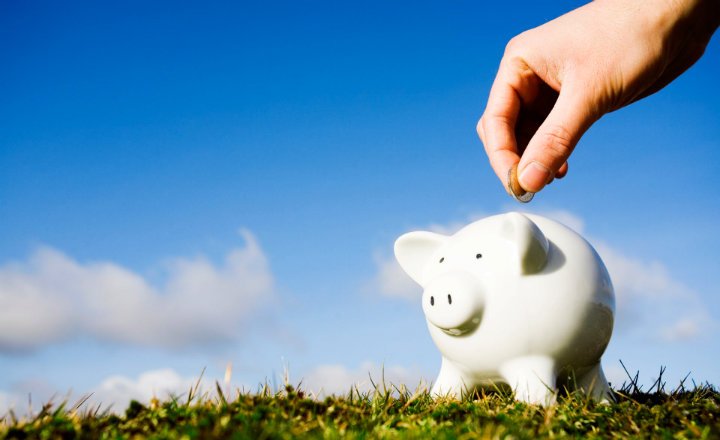 Imagine the case of Taggart Ltd., a new company dedicated to managing pension funds, which finds out that Bitcoin lacks inflation, therefore, it is the perfect option when it comes to saving money for old age. However, when they enter the world of digital assets, enthusiastic about their great potential, they realize how complicated it will be to manage their portfolios. How can an institution invest in crypto-currencies?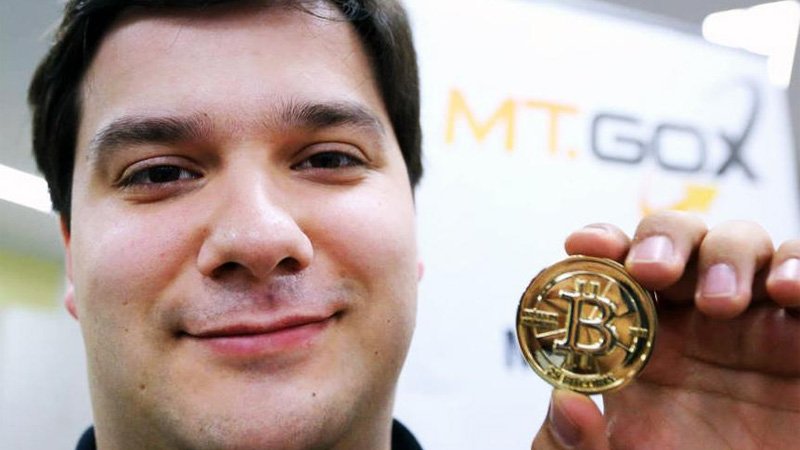 Another possible case is that of John Galt, an intelligent young man who bought a certain amount of Bitcoin in 2010, left them saved. Years later, owns a considerable fortune. However, he can not leave that idle wealth in his device, he wants to invest it, how to do it? If he does not have knowledge about the subject and he feels more than lost when someone talks about cryptocurrencies.
These problems –and others– have a solution, its name is Caspian.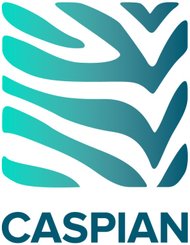 "Caspian is an ecosystem designed to solve the problems facing crypto investors using a single, user-friendly interface."
It is a new platform that will allow integrating all services, data, and portfolios in one place, that is, it will be your financial headquarters, the place where you can organize to make more effective decisions.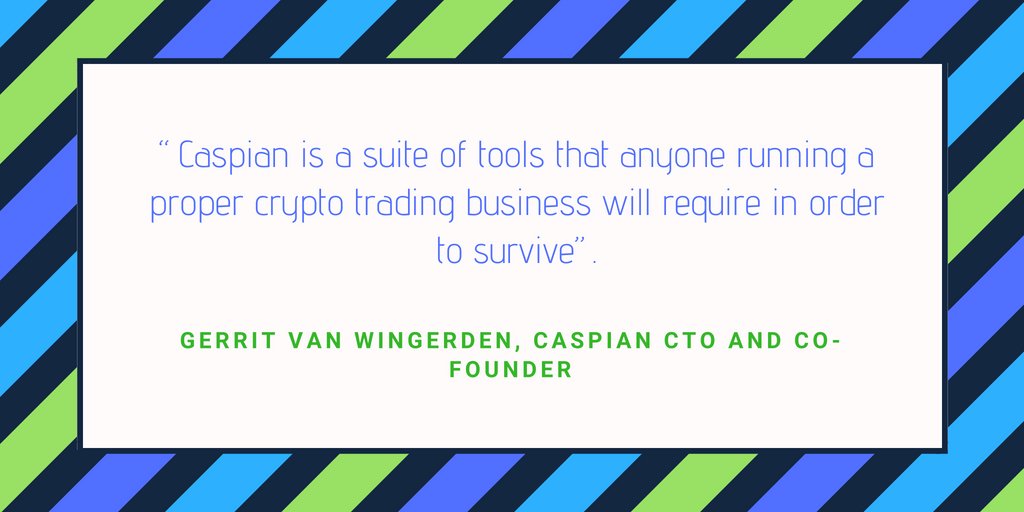 Caspian is not a replacement for the different services that exist today, but an integration tool for them, with an interface where you will have everything you need to invest in crypto-assets, in addition to the support of an expert team. No matter where the change was made or which exchange is used, everything can be managed from Caspian.
In the platform, all the necessary information will be integrated to effectively trade, data such as prices, orders or positions, these will be obtained from multiple platforms, allowing the user to always invest in the best options.

How does it work?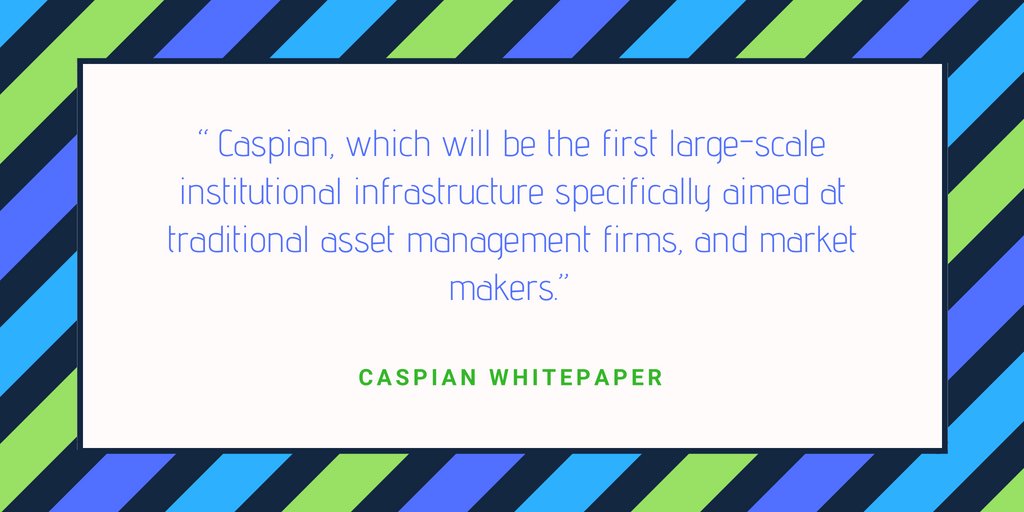 Caspian services can be divided into three main pillars, which are the most necessary and useful for the cryptocurrency trade, these are Execution, Position and Risk Management and Compliance and Reports. Each of these pillars has certain modules to deal with a specific task. Next, we will describe each one of them.
Execution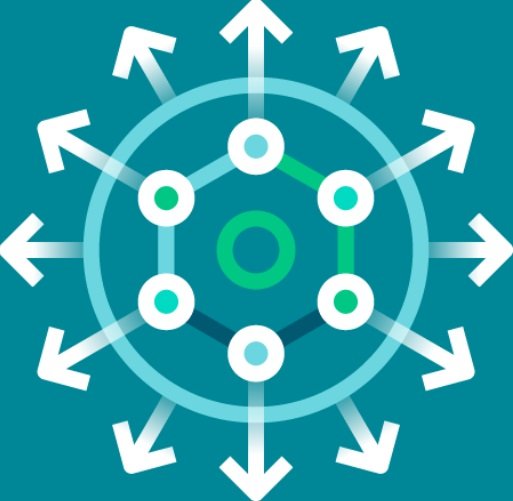 Order and Execution Management System (OEMS)
It is the command center for the financial operations carried out with Caspian, it allows a quick handling of all the crypto-assets available in the user's portfolio. From here, he can access prices, observe the progress of the orders, among other features. In addition, Caspian will incorporate a powerful algorithm called Transaction Cost Analysis (TCA), which will analyze which exchange will be most beneficial to negotiate.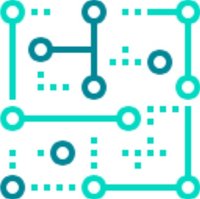 Smart Order Router (SOR)
It allows observing the volume of all exchanges as one. Another functionality is that you can make orders with a given goal, for example, sell STEEM with a price limit in a specific time. In addition, the algorithm allows organizing the exchanges according to prices or commissions, so that those that generate the greatest profits are chosen.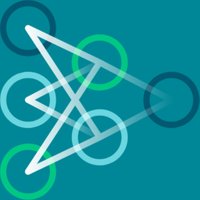 Algorithms
The software experience and technology of Caspian's founding companies are used to handle every aspect of the crypto-asset exchange. The user can choose which algorithm to use based on what objectives he wants to achieve, being able to manage each parameter of these, using SOR to optimize the profit. In addition, expert users will have the possibility to handle more advanced options.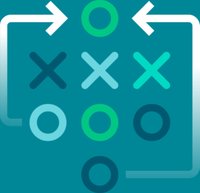 User-built strategies
It is possible that the user is not satisfied with the aforementioned modules, this tool was designed with them in mind, since it allows clients to define simple strategies to negotiate their crypto-assets, for example: purchase 100 STEEM if its value drops by 8% in 24 hours.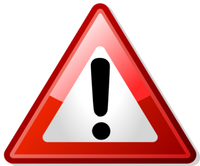 Alerts
Caspian will have a system of notifications, to always have on hand any outstanding information about a change in market behavior. It should be noted that the user will have complete freedom to personalize these notifications, being able to combine indicators and parameters in order to obtain the information in the most useful format.

Position & Risk Management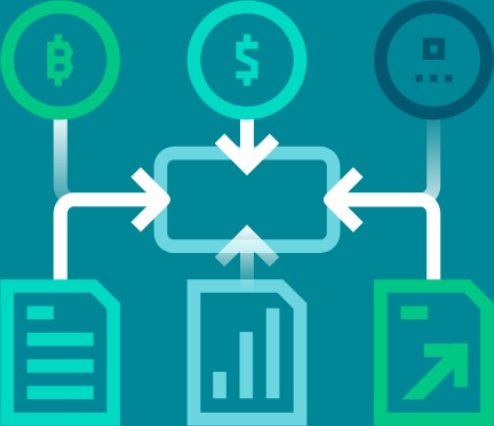 Position Management System and Risk Management System (PMS y RMS)
The OEMS tool is designed for quick trades, but when you need to study the market in detail, these systems will be ideal for the task. It is possible because they store all and each one of the data, allowing to observe positions, losses, profits, among other elements, either in real time or historically. In addition, it will serve as an accounting book to review the movements made in the portfolio and, in the future, will serve to simulate various scenarios and analyze risk situations.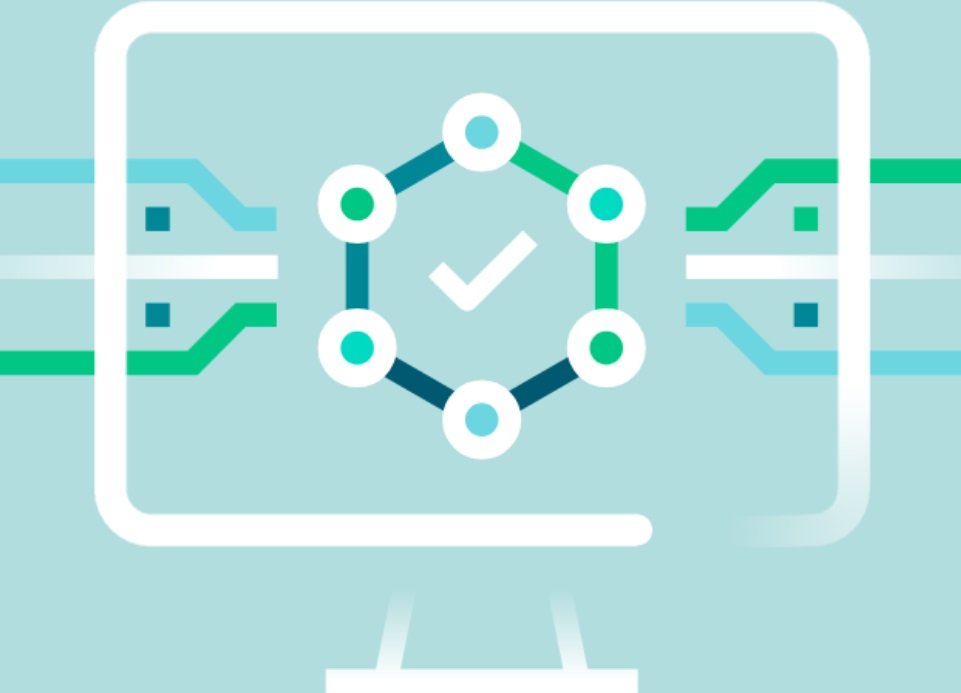 Reconciliations
Caspian's detailed and aesthetic data collection makes reconciliation work extremely simple. This work becomes complicated when it comes to traditional finance, since there are usually many actors involved and, you have to verify that everything was done as planned. In the crypto-world, the same thing happens, it is even more delicate, since it is usually impossible to reverse the transactions made.
Rebalancing
This tool will allow maintaining the objectives of the portfolio, encouraging the user to act objectively and not be carried away by their emotions. It can be used in various cases, as it will serve to maintain any financial objective, which is very likely to happen in such a volatile market.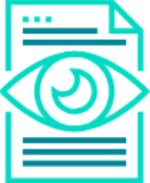 Allocation engine
Its function is to manage everything related to the distribution of the benefits obtained by the commerce of crypto-assets, in a clear and transparent manner, allowing the user to focus on finding the most profitable opportunities.

Compliance and Reporting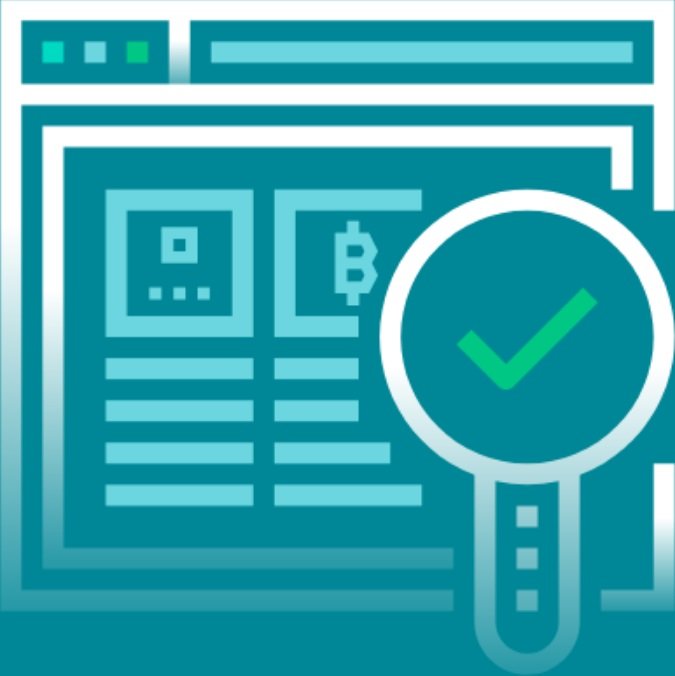 Compliance Engine
It offers an algorithm that will allow a quick reaction to any change in the market, obtaining the greatest possible amount of profits, in addition, it has an environment that allows the adoption of new limits and norms in the most efficient manner.
This mechanism will give a more detailed control to the user, either before or after the transaction. Before performing the operation, the user can specify under what parameters will be made, set limits and delays, modify the order in any of its phases. After the operation, the user will have reports and alerts at his fingertips, either as soon as they happen or at a specified time.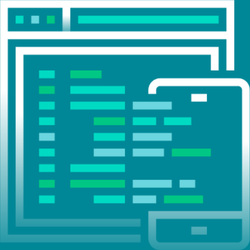 Reporting Engine
Caspian has strong skills to report, from records of exchanges to immediate reports, for now in a simple format, which facilitates the subsequent creation of graphical reports. However, in the future, it will include features that will allow receiving this information more graphically and in different formats.
Importation of Data
This platform will allow the user to bring the data he has in different exchanges so that has all the information in one place.

These modules make Caspian the most complete and useful tool in the management and administration of crypto-assets at present, giving value to these, so that, gradually, they become part of our lives.
In addition, I firmly believe that Caspian will be a gateway for huge amounts of capital, coming from recognized institutions that will finally have the necessary tool to invest in crypto-currencies in a professional and efficient manner.

Technical Features
Caspian is a platform designed by experts in all required areas –finances, blockchain, trading–, proof of this is its technical structure, which offers support and gives confidence to users. Next, we study it in detail.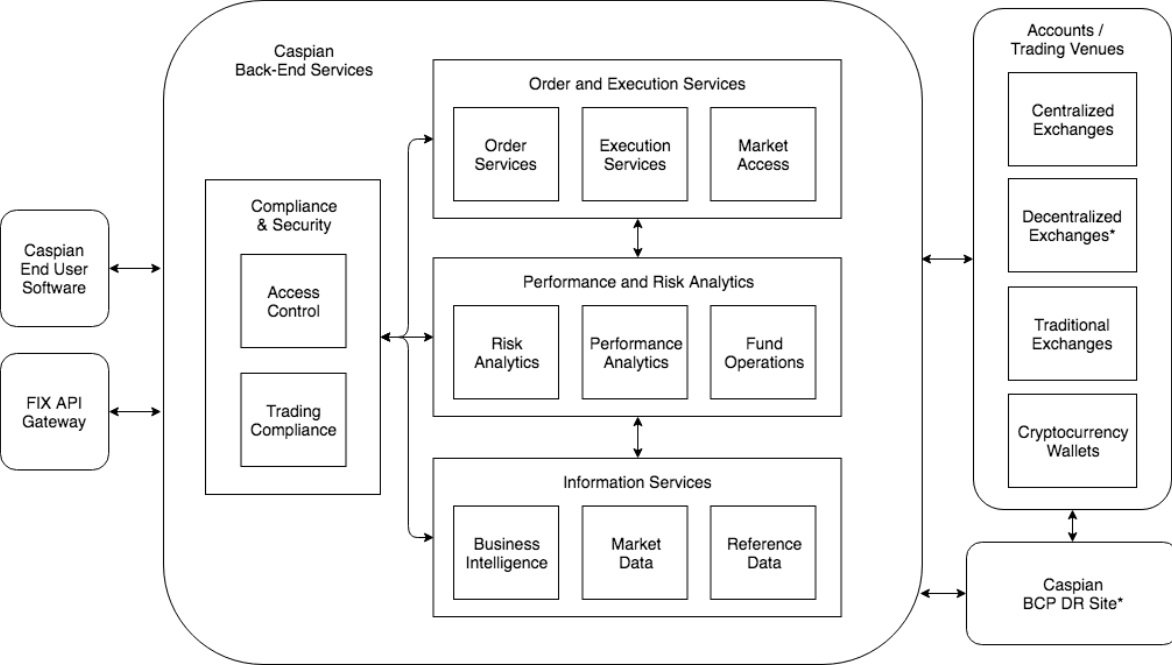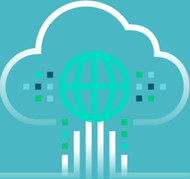 Architecture
This company is based on the cloud, its design doesn't allow data loss and offers a high performance of these, in addition to facilitating the addition of new features, so we can be sure that Caspian will grow.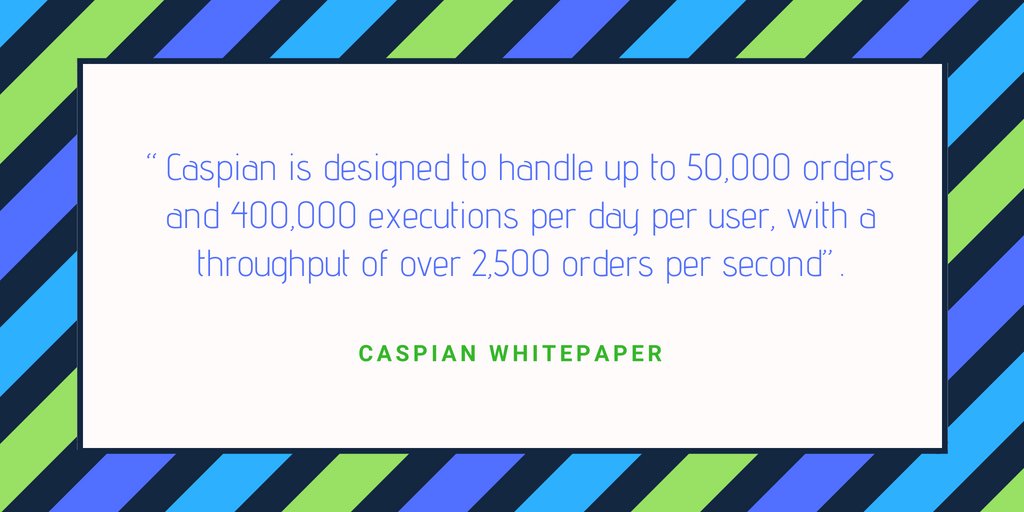 Performance
Caspian is created to manage large amounts of data, although at first it was not designed for a high frequency of transactions, it has shown –by far– to have the necessary capabilities to satisfy customers.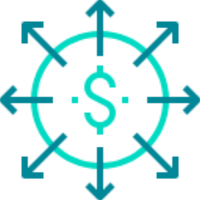 Scalability
The platform organizes the data so that there is only one channel for each user. This method can be further maximized by dividing the data into different categories for each client, depending on various features. This allows the system to regulate itself, relieving it in case it is necessary.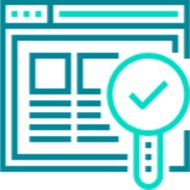 Reliability
Caspian is based on the system of one of the founding companies, which has worked without problems for more than a decade. In addition, it has a series of features that strengthen the user's confidence.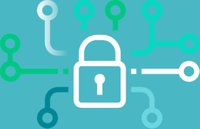 Security
Security is important, when it comes to money, even more, that is why Caspian incorporates a series of features that will give the user confidence, such as data encryption and verification when accessing.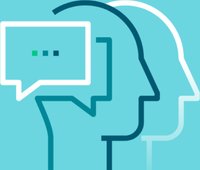 Technical Support
Caspian has the support of Tora and Kinetic work teams, which are recognized for offering the best service in their sectors, even in the most critical and urgent moments, giving answers without any delay.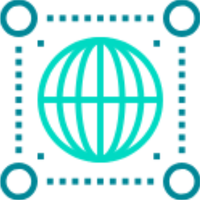 Adaptability
If the physical and tangible world is subject to vertiginous changes at all times, the digital space is, by far, more versatile. That is why any technology must have the ability to adapt quickly to any change. In this, Caspian will not have problems, since there is a team of 150 people behind the scenes prepared to face any challenge.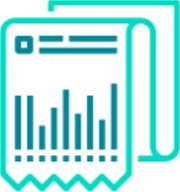 Audit
There are many governments that are taking legislative action with regard to crypto-assets, this adds a lot of work -especially to institutions- to investments in this sector, fortunately, Caspian offers a specific and detailed record of all transactions made.

Use-Case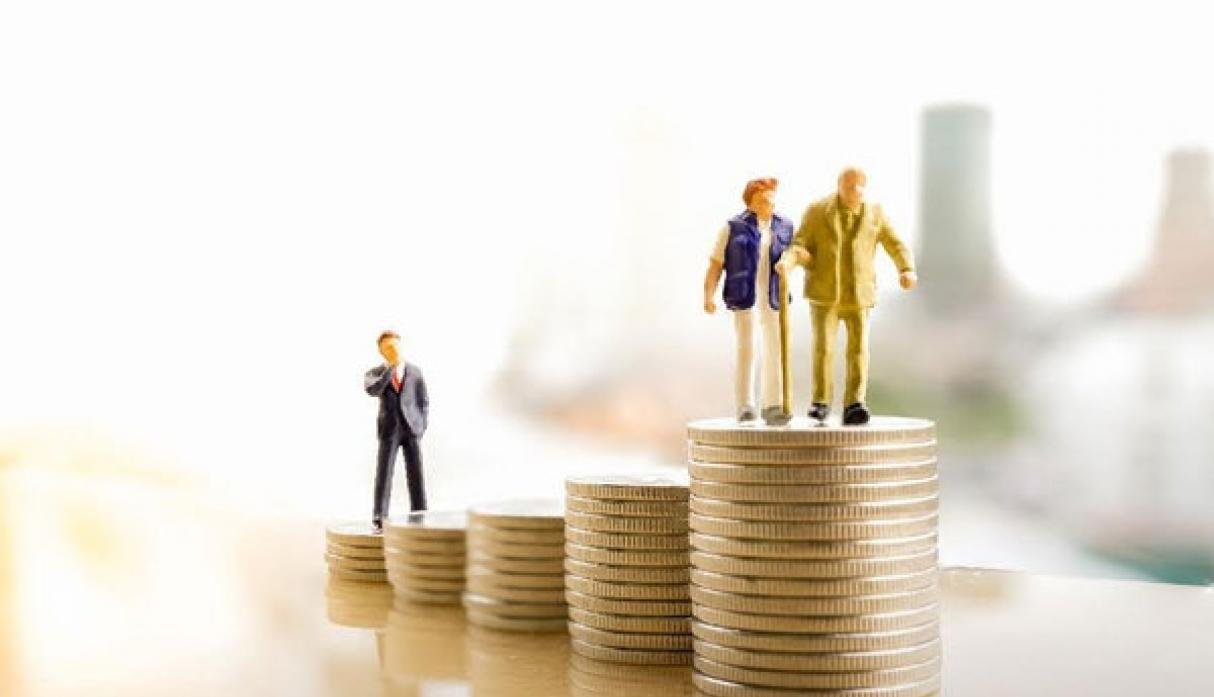 What will happen to Taggart Ltd.? Will they have to work with spreadsheets? No, luckily, one of his employees read about Caspian, immediately communicated it to his superiors and they soon started using the platform.
The company was able to study the market with PMS and RMS, choosing which assets are most convenient for them, as well as compliance and reporting mechanisms, which were very useful to comply with the legislation and expose the results of the investments to future pensioners.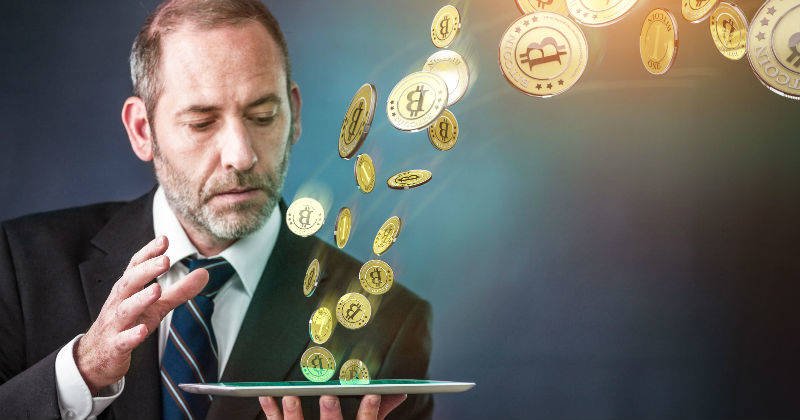 What will happen to John Galt? Thanks to his intelligence, he researched in STEEMit, the crypto-social network, found this blog and realized that he had the solution of his problems within reach. His favorite module was the OEMS, since he liked risky plays, in addition, he used a lot of SOR and various algorithms since he liked to have the cryptocurrencies working while he was not present.
And these are just some of the several cases in which Caspian will be very useful.

The team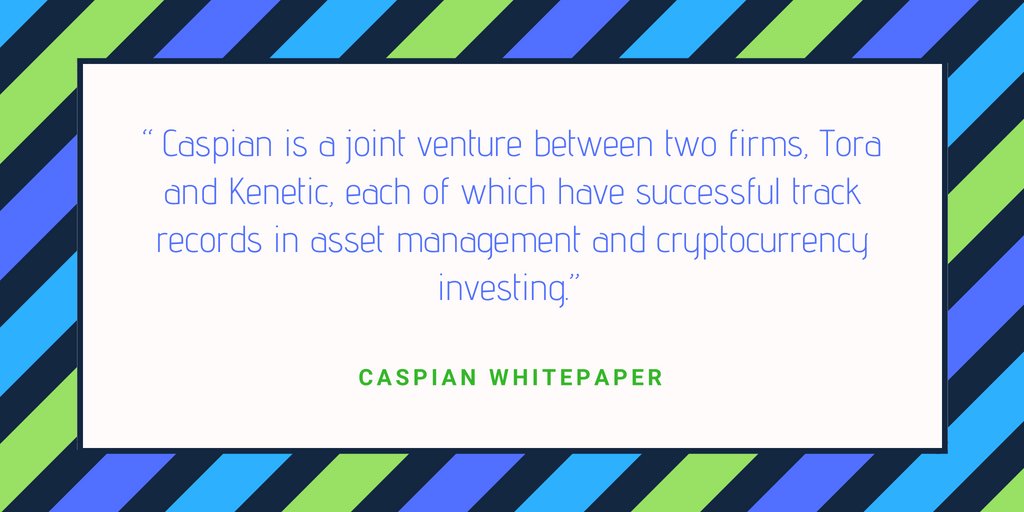 Caspian is the shared vision of two great companies, both leaders in their respective markets, Tora has the most sophisticated financial software and Kenetic is a leader in innovative blockchain technology, therefore, they have the resources –not only financial– necessary for Caspian to work in everywhere, their experience and success is a guarantee of that.
Together, Caspian's management team has six decades of experience in the areas of finance, technology, and blockchain –since they adopted it at the beginning– with recognized leadership careers in large companies, as well as studies in excellent universities –Princeton, Stanford, etc– Therefore, they have the necessary capacities and merits to create a strong and reliable platform.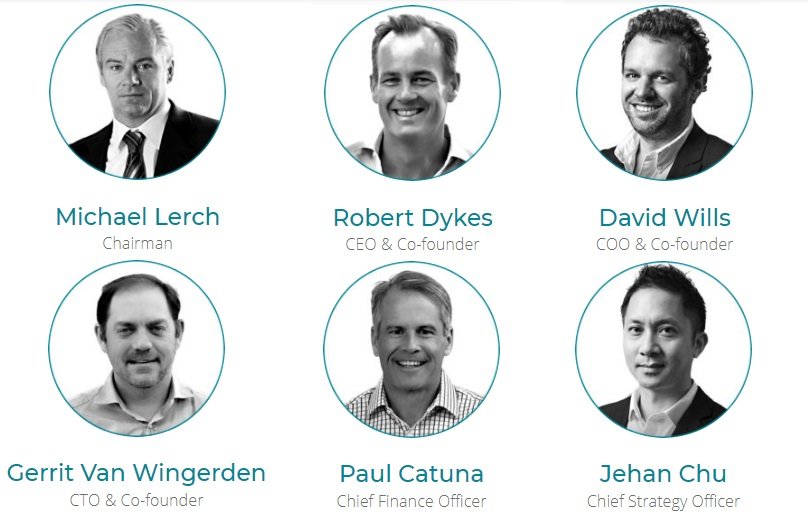 Advisors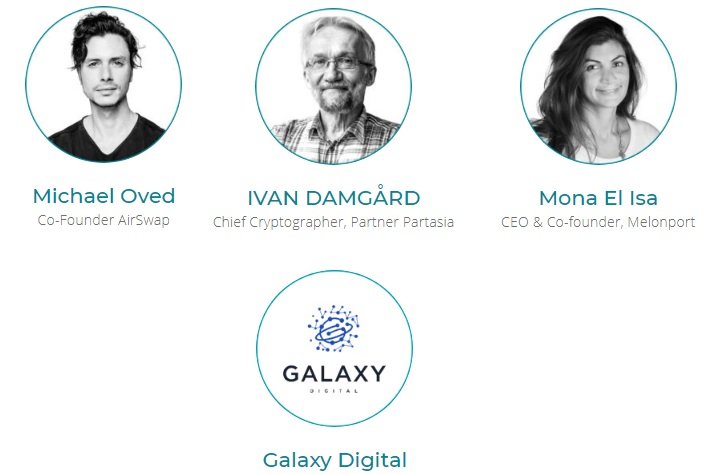 Caspian Token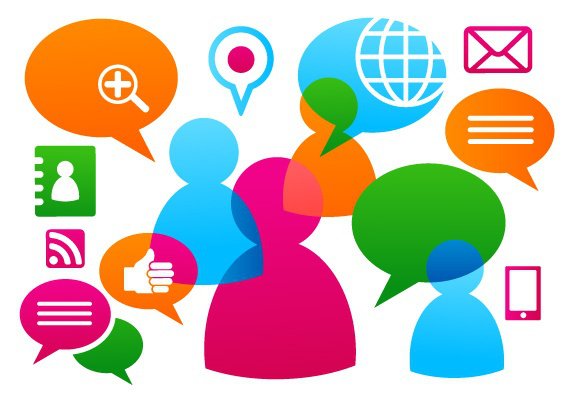 Its name will be The Caspian token (CSP), it will be based on the blockchain of Ethereum. The particularity of this is that its function is not to pay for the services of the Caspianplatform, but rather to promote a community ecosystem within it. This token will be the currency of exchange between users or developers –which contribute to the platform–, opening the doors to benefits within it.

Roadmap
Caspian is a company that acts with security, with excellent strategies that ensure its success in the market, partnerships with different exchanges and joint plans with administrators of important capital funds. To this is added traditional strategies such as promotion through events in the crypto-world and outside of it.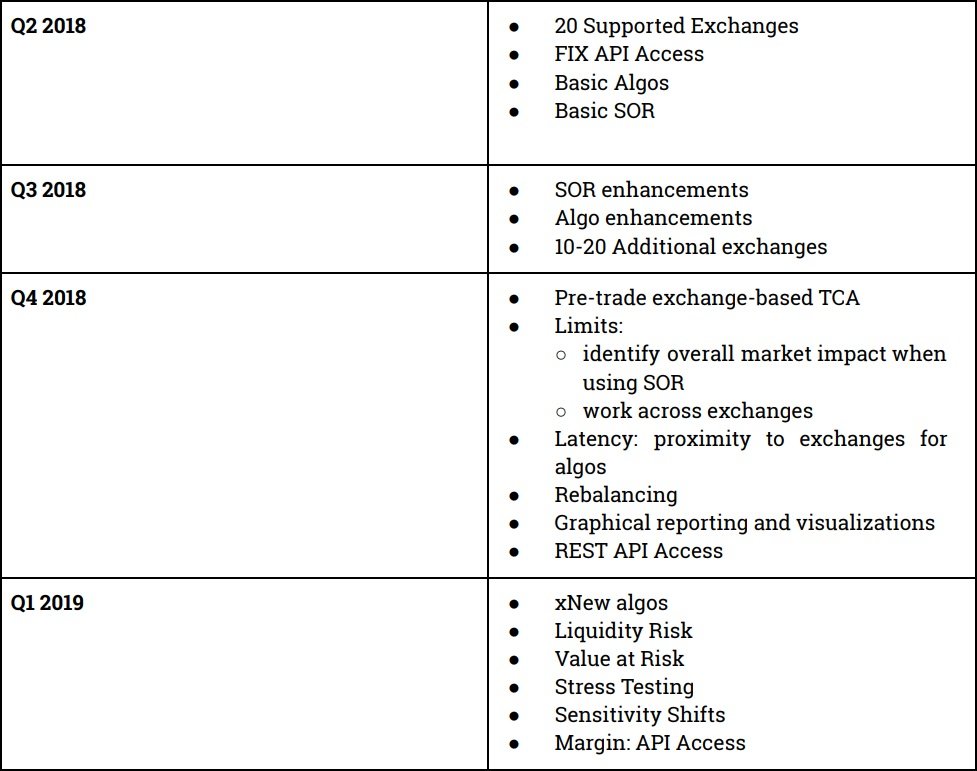 If with the difficulties that currently exist, the market of crypto-assets grows at a phenomenal rate, I can only imagine at the pace that it will do with the facilities and features offered by Caspian, such amount of money will change this sector forever.
All the innovative blockchain-startups that promise to change a multitude of industries will have the necessary investment to improve our society in many aspects, proving that nowadays, the changes in the digital world directly affect the traditional industry.
Greetings!