What is the function of the Engineer in society? The short answer: sell the best product, simple, like any other professional should do his best effort.
No, I'm not going to cheat you with a trash post, so I'll tell you the long answer.
The role of the Engineer in the world is to create innovative solutions to the problems that arise and to optimize all types of processes and systems in their specific area, so that productivity increases continuously in their environment, first in a small area of influence and then grow with ambition and courage facing any barriers he faces.
Using all the knowledge he has around him, developing the most creative and innovative solutions that can occur to him, using technology with intelligence and daring or drawing ideas from the "pool" of science and thus becoming a technological creator.
This professional must act prudently since his work entails a great responsibility, therefore, it is necessary that his training is excellent and thus he minimizes the risk of errors, although it being minimal, these consequences may be catastrophic.
Furthermore, it must have certain ethical considerations when carrying out its work, objectively supervising that the elaborated creations don't cause damage and if this is unavoidable, advise that it truly complies with the specific objective.
A bit, just a bit history
Although historically the Engineer's job was to improve the efficiency of war weapons (to cause as much damage as possible) or create buildings to enhance the city where he resided (pyramids, aqueducts), the Engineering as we know it today It starts from the Industrial Revolution.
In that historical moment, science and technology developed amazingly and people realized that it was necessary to professionalize individuals to use these tools in order to improve and optimize the nascent industrial systems, pillars of our Western society.
The education of these exceptional individuals begins in France and, then spread throughout the world at that time. Engineering came to Venezuela in the late nineteenth century, however, did not expand until the oil boom, creating in the 60s different institutions responsible for the training of these professionals.
The social responsibility
The Engineer has only two social responsibilities: doing his job well and collecting the value of his knowledge. He does not owe anything to anyone, when he works he must do it fairly and honestly, not because his work is necessary for someone or for the "common good", he must work because he is free to do it, he is the person prepared to solve the problems and, he is satisfied with that, not for mercy towards those who need it.
He must exercise for and for his ideals, not for the "principles" that others want to implant to him in the university or a job, if he became an engineer is because he feels love towards solving complex problems, he feels happy when he achieves a difficult goal, he feels complete when he manages to create a unique and creative solution, he does not do it for altruism towards society, he does it for himself.
The origin and true purpose of engineering, create
We must remember the origin of the title -in Latin-, which is not only "solve a problem" with the best apparent solution, is to create:
Comes from the Latin word "ingenium" (ingenuity), formed by in and by gignére, genûi, genîtum, which means "beget".
As engineers, we cannot limit ourselves to acting as robots and imitating and imitating, we must be creators and leave our mark on the world.
I think that forget this is the reason of the increasingly difficult to innovate in today's world, ask yourself a question: When was the last time you heard of a disruptive invention in areas such as construction? And is that the traditional areas are the most affected by this current, that it does not invent anything because anyone cannot be sure of what may happen.
Cars, planes, medicines are cheaper, more efficient and safer than they were years ago when they hit the market, but they still work the same, the same concept, has the way we transported changed? No.
This is because we limit ourselves to only improve what we have today, but we are afraid to change, we are afraid of losing our supposed "security", lose jobs, reputation, social positions or money.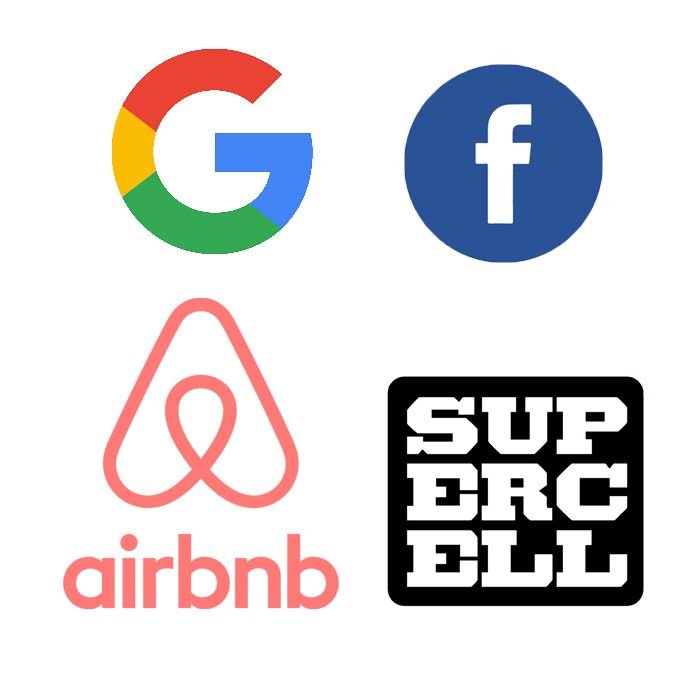 The companies that grow the most are those that have the freedom to do so, improving our quality of life in all aspects. Google, creator of the best search engine. Facebook, owner of the most influential social networks. Airbnb, an innovative application to book rooms. Supercell, creator of successful video games such as Clash Royales.
However look at less regularized sectors, for example, the internet. Is not it the area where most has been innovated in the last 2 or 3 decades? The factories in China and the robots displaced thousands of jobs but the market for apps and web pages has created an incalculable wealth, more comfortable jobs, better paid and better quality of life.
That is why I invite you to reflect on these facts, to abandon fear and become creators of the most beautiful profession, the most beautiful because it is the only one that is 100% objective, where everything you create is something real, tangible and objective.
Greetings!